Mrs. Cameron sent in these lovely photos and told us all about the schools hatching experience.
How wonderful that the ducks are going to go and live on your Head Teachers smallholding and you will all be able to stay in touch.
Look how much they grew from your first photo to your last!
"The ducklings have been funny when they have run around our classroom. I have enjoyed weighing them every day to see how much weight they had put on. I have learnt what happens to the ducklings as they grow inside the egg and have made a non fiction book all about ducks".
Michael 6 yrs old Hazel Class Gobowen School
"The worst thing was when Mrs Cameron gave me the soaking wet duckling to hold! The best thing about the ducklings is they are really speedy and fluffy. They have learnt to swim really fast! I had never seen an egg tooth before. The cutest thing is when they sleep all huddled up together. The funniest thing is when they do duck yoga when they stretch their legs out!"
Alex 7 yrs old Hazel Class Gobowen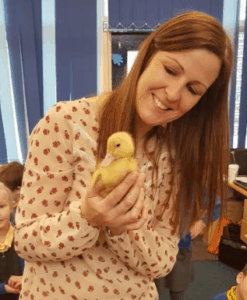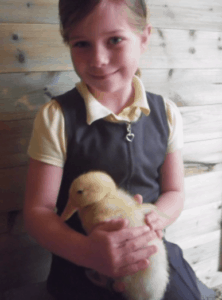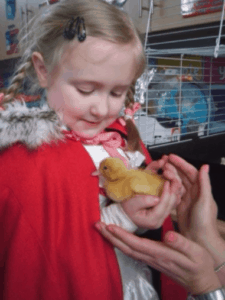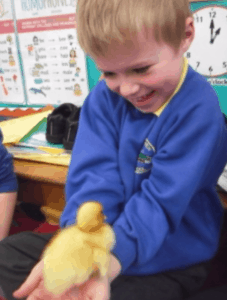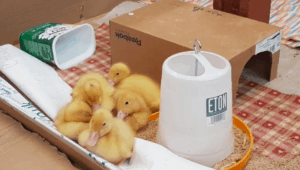 "What an amazing experience this has been for our class, school and community. The children and staff have been thoroughly immersed in the whole process from watching the eggs hatch in the incubator to seeing the ducklings grow and develop into naughty teenagers at just 3 weeks old! The learning opportunities, discussions and fun this experience has provided has been truly incredible! Our classroom has never been so popular with children, staff and parents regularly popping in to see our new additions.