Did you know a 'white Christmas' is declared by the Met Office if one snowflake is observed falling in the 24 hours of the 25th of December somewhere in the UK?
The Met Office says "A snowflake has fallen somewhere in the UK on Christmas Day 38 times in the last 54 years, so we can probably expect more than half of all Christmas Days to be a 'white Christmas'. However, the Dickensian scene of widespread snow lying on the ground on Christmas Day is much rarer. There has only been a widespread covering of snow on the ground (where more than 40% of stations in the UK reported snow on the ground at 9 am) four times in the last 51 years."
Ok, so whilst we're prepared to admit that the odds of a 'proper' white Christmas aren't great, we're choosing to keep that dream alive all the same! Below are some of our favourite snowy photos taken over the years on our four branch farms. We hope they bring on some festive cheer to all you fellow snow-dreamers!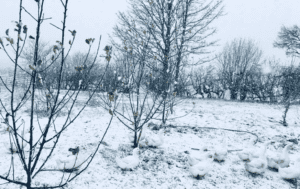 Camoflage in action. Ducks? What ducks?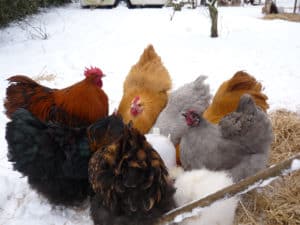 We'd like to think these Orpington's are singing carols rather than simply having a drink.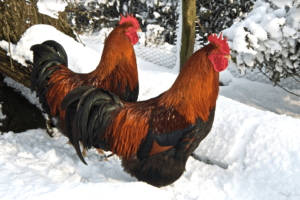 Waking up to a winter wonderland. "'Ello, 'ello, 'ello. Woss all this then?"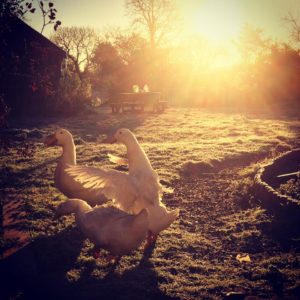 Ok, not snow – but we're thinking a hard frost is close enough!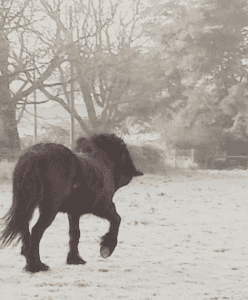 Ok, obviously nothing to do with poultry, but she's too pretty to leave out! A Dales mare called 'Beauty'. Back in the days of old these strong working ponies were commonly kept on small farms as mini-carthorses. Sadly their numbers are now so low that the breed is categorised as as 'Critical' and 'Endangered' by a conservation charity called the Rare Breeds Survival Trust. Their purpose is to secure the continued existence and viability of native farm animals of the United Kingdom. Incredible Eggs is helping to fund this work – you can find out more here.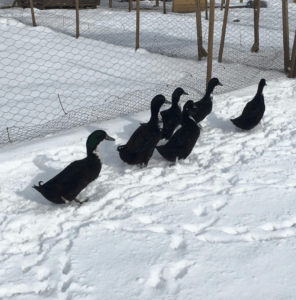 Jackson Pollock eat your heart out…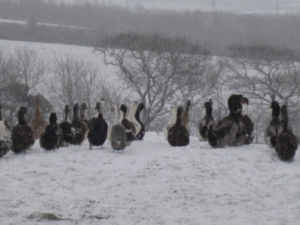 When your ducks would rather check out the view. "Absolutely no-one look at the camera or say 'cheese'"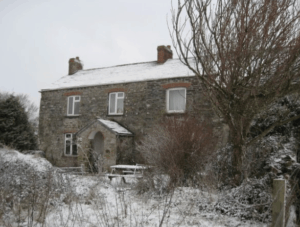 One very festive looking farmhouse!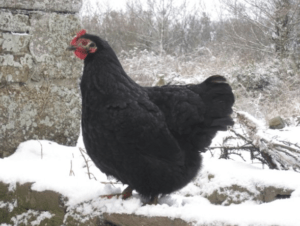 Posing for the camera."I think you'll find this is my best side, darling. Snap away".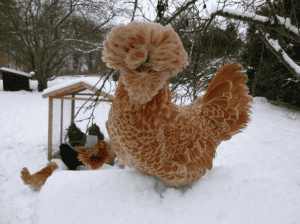 Yes, we can confirm this really is a chicken! A very suitably attired Chamois Poland called 'Madame', to be precise.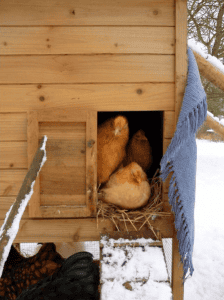 "We'd like our breakfast in bed this morning, thanks all the same".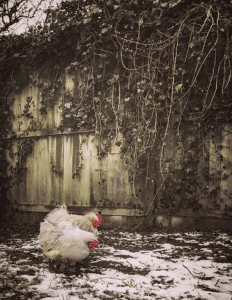 Mr. and Mrs. Pekin seeing snow for the first time – and looking a tad confused by it all.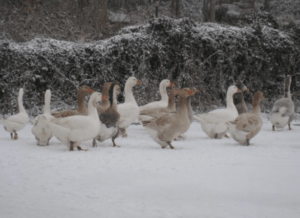 And last but certainly not least – a super-Christmassy photo of the rare-breed Pilgrim geese on our South West branch farm in Cornwall.
Let it snow, let it snow, let it snow!
Wishing our customers, friends and supporters a really magical Christmas whatever the weather, from all at Incredible Eggs.