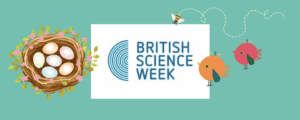 British Science Week is a ten-day celebration of science, technology, engineering and maths that will take place between 11-20 March 2022! This years theme is 'Growth'.
Schools and nurseries across the UK will be encouraging their young people to think about growth, how it affects their lives and to explore science in the world all around them.
We've already taken many bookings from participating schools and nurseries – but it's not too late to secure your slot. We still have good availability in most areas across England, but bookings for this particular time are higher than usual, so don't delay! Please state 'British Science Week' in the additional comments box when completing our booking enquiry form. We'll then contact you with available dates and a price for your approval.
Why book a hatching kit for British Science Week?
What better way to explore 'Growth' than with one of our hatching kits? The 10 day experience begins with eggs and ends with beautiful chicks or ducklings. Hatching in a school or nursery setting is not only exciting, magical and unforgettable, it is also hugely educational when experienced in conjunction with quality resources – see below for to find out more about the downloadable educational resources included with our kits.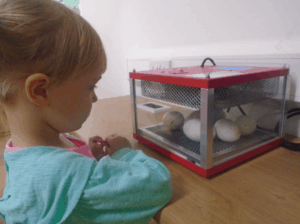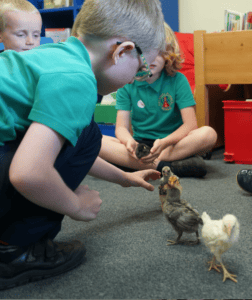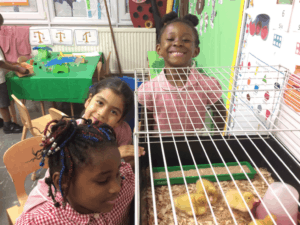 Our educational resources
New for 2022 are our fabulous downloadable science-based education packs for EYFS-KS2, produced by best-selling author, Molly Potter. We commissioned Molly because she has proven herself to be one of the best resource writers for teachers in her field, with an impressive track record of excellent and well-loved publications to her name. You can find out more here: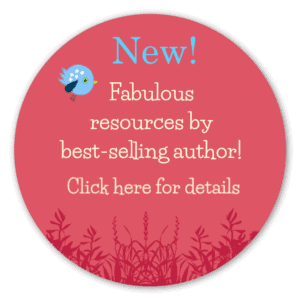 We also have a superb range of additional resources for you to explore, from EYFS to KS4. Find everything from step-by-step projects to create dazzling whole class displays, to educational fun and games, fantastic puzzles, wonderful worksheets…and so much more!
Last but not least, don't forget to check out our downloadable educational posters. These vary in complexity and content to cover the science national curriculum requirements for EYFS to KS2 – and are guaranteed to instantly liven up those classroom walls! Science-based content includes:
Life cycles
Describing and comparing
Identification and naming
Classification and data presentation
Reproduction
Similarities and differences

Exclusive to Incredible Eggs and created BY teachers FOR teachers. All of our projects are fully resourced and most are differentiated. All resources meet the requirements of the national curriculum for each particular key stage. Each resource is easy to download, print and photocopy as required.
The British Science Week website contains a wealth of information, where you can find everything from resource packs to information about funding and grants.