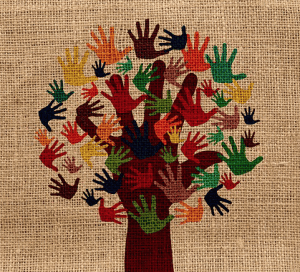 'To keep global warming to less than 1.5-2 degrees we need to reach net-negative emissions. This means removing and storing more carbon dioxide from the atmosphere than we're putting in. And how do we do that? By planting trees.' – Just One Tree
We are delighted to hear that our first 100 rainforest trees have been planted via Just One Tree! In addition to our own tree planting schedule here in the UK, Incredible Eggs can now also finance the planting of trees further afield through this new partnership.
JUST ONE TREE is a non-profit organisation supporting reforestation projects around the world. They combat Global Warming through planting trees and in the process they help ​provide education, training and sustainable incomes in poverty stricken areas. Evidence suggests that planting trees closer to the equator has the greatest cooling effect on the planet. The work of Just One Tree does exactly this, whilst simultaneously improving livelihoods.
Our thanks once again to all those who book with Incredible Eggs – it's your support that makes partnerships such as this possible. We hope to continue this partnership for many years to come – we're aiming to create a whole Incredible Eggs forest!