Lockdown and the closure of schools and nurseries meant a change of plans for us here at Incredible Eggs. Our East branch decided to use the time to do some 'landscape gardening' on a grand scale on the farm in Norfolk. It's no secret that ducks LOVE water! The ducks already had free access to a pond, but it was quite small and prone to drying out during the summer months. So in went the digger and out came the earth, until a much bigger, deeper pond had been dug for them.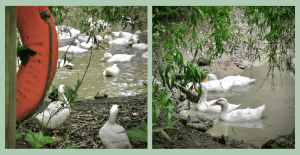 This was then filled with water – much to the ducks delight! Now it's one of their favourite places to visit.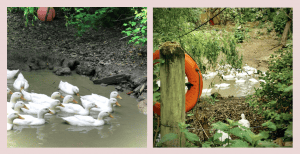 And when they've finally had enough of swimming, there's always the meadow and woods to explore, bugs to chase and sunbathing to be done –  never a dull moment!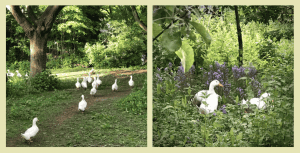 A huge well done to branch managers Callum, Vicky and family for working so hard to provide such an idyllic environment for the birds. A great example of low-intensity, high-welfare traditional smallholding at its very best: as close as possible to what nature intended.