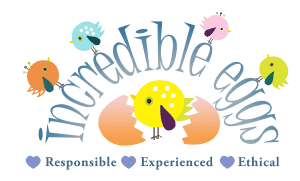 As a delivery service, we are delighted to be able to remain open to ALL settings in England and Scotland. This applied during previous lockdowns and under any tier restrictions. Our booking pages for 2022 open on September 1st, 2021.
FREE REBOOK or FULL REFUND if your setting is legally obliged to close and your kit cannot be delivered – BOOK WITH COMPLETE CONFIDENCE!
We can confirm Incredible Eggs has complied with government guidance on managing the risk of COVID-19 in all areas of our practice.
Key changes to our practices for 2022 include:
Contactless delivery/collection/instructions session OUTSIDE your premises. This means no-one from our company needs to enter your premises.
Our staff will be following government guidance.
PDF and helpline number to assist setting up if necessary will be provided.
'COVID-19 Risk Assessment for Settings'  provided to support your staff.
All branch farms of Incredible Eggs have conducted on-site risk assessments to ensure we are Covid Secure.
Incredible Eggs COVID-19 Risk Assessment for Settings
This risk assessment is in line with government guidance on shared classroom resources within schools and early years settings, but can also be used in care homes. It also outlines the procedures to be followed in the event of unexpected closure. A simple, concise, user-friendly document designed to ensure your hatching experience is a safe one. We hope this helps staff to quickly identify and easily manage risk, so they are free to focus on enjoying this wonderful experience!
Our COVID-19 Risk Assessment for Settings will be kept here and updated should government guidance change. It is to be used in addition to our General Risk Assessment found in the resources section of the website.
Please click here to download our COVID 19 Risk Assessment