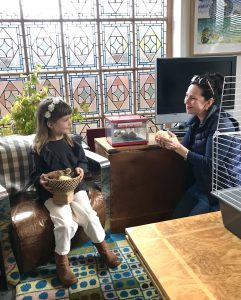 With schools currently closed across the country, we have received many requests for hatching kits from parents who are home-schooling their children. The Keeler's are one such family, who were kind enough to share their wonderful photos and thoughts about their recent hatching experience.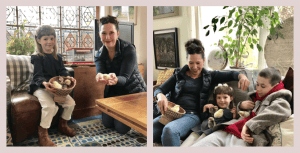 "Dear Incredible Eggs,
I would like to say an enormous thank you for our hatching kit and to provide some feedback. As a multi-generational household, we've had to be particularly strict about social distancing. I'd like to thank you regarding the delivery and collection of the kit. It was very reassuring to us that your staff had been fully briefed on how to instruct us at a safe distance, outside the house. The PowerPoint and helpline number supplied to assist us with setting up the kit once indoors really helped reassure us we'd done everything correctly. We found the PowerPoint very clear and easy to follow."
"My daughters former nursery previously booked one of your company's hatching kits and she absolutely loved it, so I thought this would be a great thing for her to do whilst we were all stuck at home. I really didn't expect the rest of the family (myself included!) to also become so completely involved/fascinated/utterly entranced. This was particularly true of my 13 year old son, who was amazingly kind and gentle with the chicks. We really saw his softer, nurturing side, and very lovely it was too. It's often quite difficult to find common activities to engage siblings with a large age-gap, but not in this case. This applied to the educational resources too – there was so much quality material provided, tailored to both of my children's very different key stages. We have all shared the most special and fun time together. I'm sure when we look back on this strange period of our lives, the part we will remember most is going to be the chicks. So many wonderful memories…"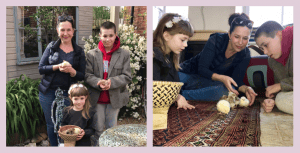 "I'll be in touch next year to do it all again – it's definitely going to be an annual event on the family calendar from now on. Please do feel free to share my words and photographs if you wish. I'd so love for other families to discover the incredible experience you provide.
 From the whole Keeler family"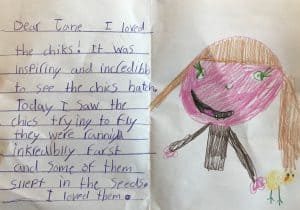 Thank you so much to everyone at the Keeler household! We're so glad you all had such a lovely time. Your words, pictures and card really made our day. From all at Incredible Eggs.
If you are a parent interested in finding out more, please click here.