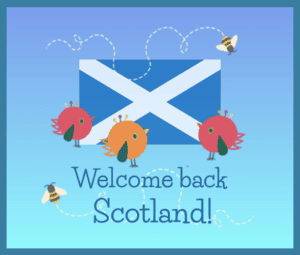 Our Scotland branch recently moved base from North Yorkshire to County Durham. This was quite an undertaking! We made the decision to temporarily close the branch to ensure we had everything in place before offering our services.
The good news is that the move has gone so well we've been able to reopen earlier than anticipated and Incredible Eggs is now back up and running throughout mainland Scotland. We have availability until the end of July 2022, so secure your slot now!
Incidentally, we also still have good availability across most of England, so no, it's not too late to book your hatching kit for this year!
Without further ado, we're delighted to introduce the new Branch Manager of Incredible Eggs Scotland, Michael Cowan.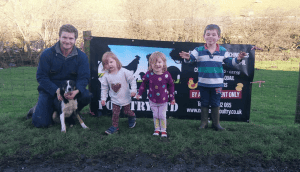 Michael already manages our Incredible Eggs North branch. The Cowans are 5th generation farmers and breed pure and rare breed poultry in a wide range of both chicken and duck breeds. These are grown on at the family farm in County Durham for pet and smallholder homes.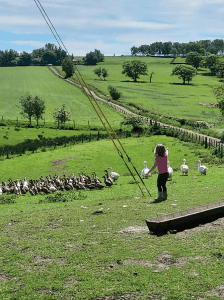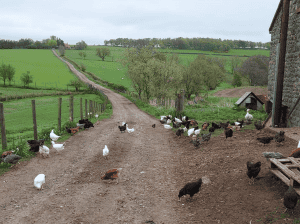 As well as breeding chickens, ducks, geese, guinea fowl and quail, the Cowans also keep a flock of sheep and a herd of cattle. Last, but certainly not least, are three cats and a Border Collie called Peggie, who is not just Michael's sheepdog and duck-herder extrordinaire, but also his best friend. Everywhere Michael goes, Peggie goes too!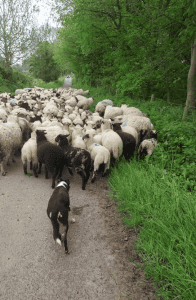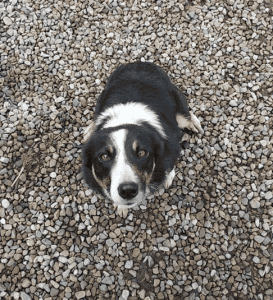 Michael says "I've bred poultry since the age of about 5. The first chickens I can ever remember owning were a trio of quail coloured Belgian D'Annvas bought from Barnard Castle Poultry Sale.  The first breed of duck I ever kept were Muscovies. Farming has always been part of my life and I went on to study agriculture at Harper Adams University. I enjoy all aspects of farming but there's nothing more special than bringing new life into the world. Hatching birds, lambing sheep and calving cows are all amazing experiences."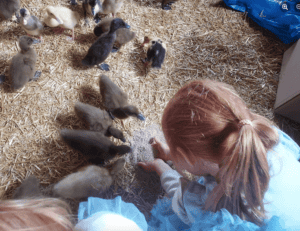 "Incredible Eggs provides a great opportunity to share what I've learnt with others. As a father of three I see how much my children love hatching ducklings and chicks. It helps them understand the circle of life"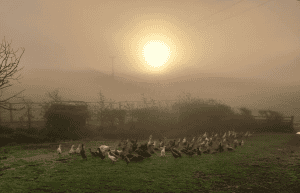 Jump on board Michael's quad and come meet some of the many duck breeds he keeps. Filmed in the summer of 2021:
Enjoy a virtual wander around the rest of Michael's farm by visiting his wonderful gallery here!
Please click below for prices, booking and contact information.