A large and very important part of our work here at Incredible Eggs is safeguarding biodiversity by increasing the numbers of rare breed poultry. These wonderful old heritage breeds with their unique characteristics and quirks are entirely dependant upon human support to survive. We now preserve 15 of the rare breeds of poultry on the Rare Breeds Survival Trust Watchlist.
Introducing our East branches new mini-flock of beautiful Golden Welsh Harlequins…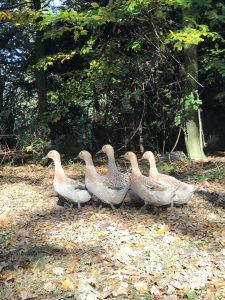 The Welsh Harlequin is a domestic breed of duck founded in 1949 and comes from Wales. The breed was formed from the unusually light offspring of a Khaki Campbell. As well as being very beautiful, they are popular as pets because of their calm nature. They are also prized for their outstanding egg-laying ability. A mature female can lay between 240-330 eggs a year, beating many pure breed chickens! You can find the RBST factsheet here.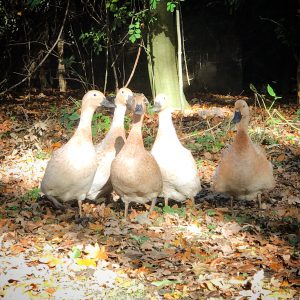 These gorgeous girls live on our branch farm in Norfolk. The hunt is now on to find them an unrelated male of exceptional breeding quality to come join the gang. Our hope is for babies in the spring, so watch this space!