"If children grow up not knowing about nature and appreciating it, they will not understand it, and if they don't understand it, they won't protect it, and if they don't protect it, who will?" – Sir David Attenborough
Overview
The grey partridge (or English partridge) was once a common native farmland bird. However, it's numbers are now so low that it's been placed on the Birds of Conservation Concern 'red list'. Red is the highest conservation priority, with species needing urgent action.
Incredible Eggs are working alongside specialist breeders, farmers and landowners to increase the numbers of grey partridges in the wild, whilst also providing schools with an incredible 'hands-on' opportunity to get involved with a 'live' wildlife conservation brief.
'Operation Grey Partridge' 2019 Update – Release Day, London and East Branches
It's been several months since our partridges were hatched out in schools this year. Since then, they have been cared for at our branch farms. In July the birds hatched in London and East schools were relocated to their new release pen at a carefully selected site on a farm in Norfolk.
Finally the big day to release them arrived – always a highlight on our calendar!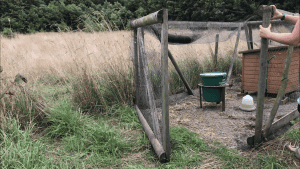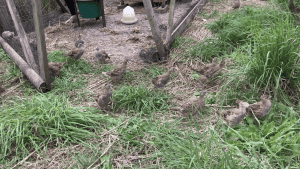 We quietly opened the door of their release pen and let them come out and have a look around…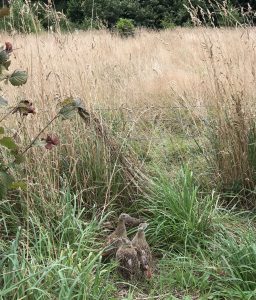 Then suddenly they were off! They took to the skies almost in unison, as if they had been flying all their lives. It was hard to believe that this was the first time they had ever properly flown. Then down they came to explore – we listened to them excitedly calling to each other through the long grass – wonderful!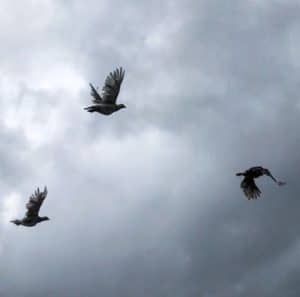 Their release pen is situated within 17 acres of organic, unsprayed, uncut grassland, which backs on to enormous cornfields out in the wilds of North Norfolk. They really have been given the perfect habitat to thrive and hopefully multiply. A feeding/drinking station and shelter will be kept on the site of their release pen for the first winter, to ensure the birds have all they need during the cold, hard months that lay ahead. They will stick together as a group (called a 'covey') until spring, when they will pair up, hopefully hatch out their own brood of chicks and raise them together.
Videos of the release
Out they come…
They're off! The first proper flight of their lives!
Meanwhile, over in Kent, the partridges hatched in schools across the South East are soon to be released too. They have attracted a barren pair of mature partridges who are hanging around their pen, which is fantastic news! These birds have a strong urge to adopt the juveniles and show them the ways of the wild. We'll keep you updated!
Incredible Eggs are delighted to announce that in addition to London, the East and the South East, we will also be offering 'Operation Grey Partridge' hatching kits to all schools located in the North of England from 2020 onwards.  Availability is strictly limited due to the nature of this project, so please do book early to avoid disappointment – bookings are taken on a 'first come, first served' basis.
As well as containing everything needed to hatch out and care for the chicks, the kit is fully resourced. Our educational projects/materials explore the history, life-cycle, habitat and nutritional needs of this iconic bird, as well as it's place in the food chain, the environmental changes which led to it's decline and the measures needed to reverse this. Click here to learn more about this fascinating wildlife conservation project and to find out how your school can take part.
Our thanks to all the schools who took part in 2019 and to the Cotgrove family in Norfolk, for their support in hosting this years release.