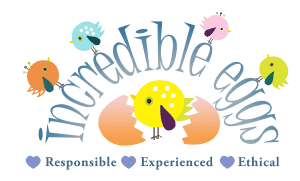 Here we are again at the start of another academic year!
Our 2021 timetable is now open for bookings. Popular times can become fully-booked quite quickly, so please do book as soon as possible if you have a particular date you'd really like.
Booking enquiry forms can be found here.
Keeping Covid Secure
We can confirm Incredible Eggs has complied with government guidance on managing the risk of COVID-19 in all areas of our practice. All branch farms of Incredible Eggs have conducted on-site risk assessments to ensure we are Covid Secure. In addition, we have produced a COVID-19 specific risk assessment to support the staff in your setting.
Find out more and download our Incredible Eggs COVID-19 Risk Assessment here.
We wish you all a wonderful academic year and very much look forward to working with you in 2021.
From all at Incredible Eggs