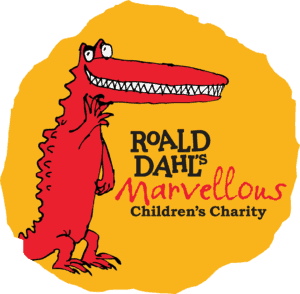 Roald Dahl's Marvellous Children's Charity provides specialist nurses for children with serious illnesses and is one of the charities we officially sponsor here at Incredible Eggs.
We are delighted to confirm we have now honoured our 2020 pledge of £850 sponsorship funding! A big THANK YOU to those who book with Incredible Eggs. It's because of you that it's possible for us to support the work of these organisations through sponsorship, so thank you for helping us to help them.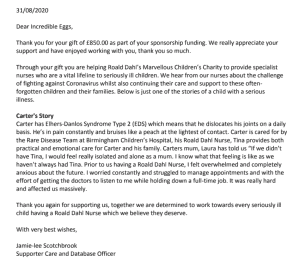 There are many ways your setting can fundraise directly for this truly marvellous charity. See the video below for more information.
You can find out more about the charities and social enterprise we support by visiting our 'About Us' page.