Branch manager Nick Meagor has been preserving pure and rare breeds of poultry for decades. Below are some of the birds hatched in schools, nurseries and care homes in 2017. These will be grown on at his farm in Cornwall and then sold to local poultry enthusiasts, where they will live free-range lives in domestic settings. Nick also shows his rare breeds. His next champion may be growing up somewhere in the photos below!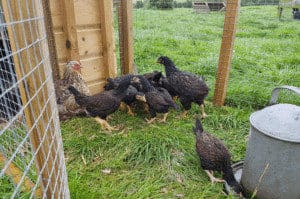 Indian Game or 'Cornish'
This breed is listed with the Rare Breeds Survival Trust and was
developed in Cornwall and Devon using birds brought in to Falmouth and Plymouth from Asia and local Pit Game.
Birds are heavy and muscular with a large breast and wide set legs.
The Indian Game Club was originally formed in 1849.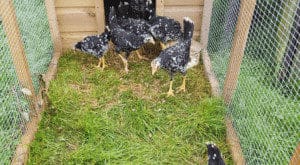 Ancona
Another rare breed listed with the Rare Breeds Survival Trust. The birds originated from the Ancona region on the east coast of Italy. They were then further refined by British breeders. As well as being very pretty, Anconas are good layers and can lay up to 180 eggs a year. The Ancona Club was originally formed in 1898.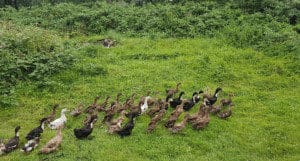 Campbell
Also listed with the Rare Breeds Survival Trust. Named after its creator, Mrs Adele Campbell who used a Rouen drake, a fawn and white Runner duck and some wild ducks.
Campbells were one of the first of the utility duck breeds designed in the 20th century. They are fantastic egg laying birds, with some producing as many as 300 eggs a year.