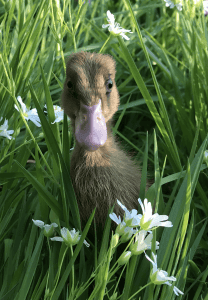 Many of our schools, nurseries and care homes ask for updates on the birds once they have returned to our farms. Although it wouldn't be practical to provide an update on every single bird, we've made this blog is especially for you!
As always we are delighted with how well looked after the birds returning from schools, nurseries and care homes have been – and how healthy and tame they are. It's clear they've received a lot of love and attention. Young hatchlings do much better in small groups for the first few days of their life – especially when having lots of eyes on them, monitoring their development and carefully tending to their every need!
For the first few weeks of their lives young birds are mostly kept protected indoors in clean, well-ventilated accommodation, with access to food, water and heat. They can enjoy short times outside in the sunshine if supervised or in a covered run. Once they are a few weeks old they can spend their days in the great outdoors – although they still need to come in at night to keep them safe from Mr. Fox.
We're pleased to report that they are growing up fast and – like us – enjoying the warmer weather. Below are a few pics taken this year on our four farms of some of the birds returned to us so far.
We hope you enjoy!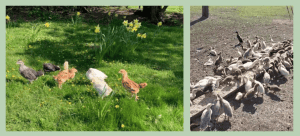 Scotland, Midlands and North branch birds back on the farm in Yorkshire.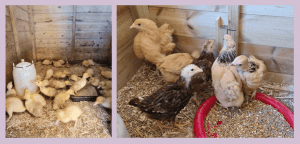 South West branch birds back on the farm in Cornwall.

East branch birds back on the farm in Norfolk.

And finally, these pics show exactly how much the older birds have now grown! London and South East branch birds from the very first hatches of the year (just a few months ago!) back on the farm in Kent.
You can find many more photos taken on our branch farms by clicking here. Our branch farm galleries are regularly updated and show our traditional, non-intensive approach to farming, where high animal welfare is at the heart of everything we do.
Don't forget there is probably still time to book a kit for June or July this year – check your regions booking page for availability by clicking here.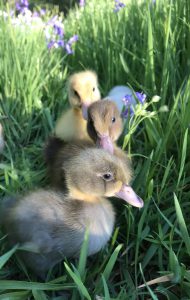 Happy summer 2021 everyone! May it be long, sunny and full of fun…